Day 167, Dec 16, 2013, 384km
Did leave Rio Grande today after staying another night at Oscars home and was treated like family. Oscar and a group of guys from the Vouken Kayen motorcycle group also have a dream to someday head out and do Route 66 across the USA. I wish for them that one day they can fulfill there dream.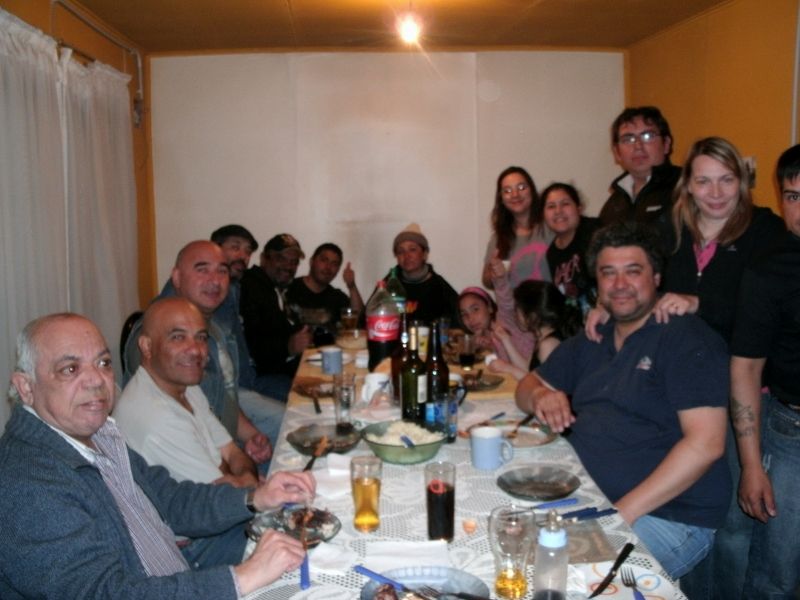 There is a 100 km stretch of mostly hard packed gravel road between Argentina and Chile, and today with the rain made it a real challenge on some of the sections that was only mud and no gravel. With no more tread left on the rear tire, it was slip and slide the whole way. I just hope I can make it to BA without having to change it.
The good part was the Boat ride, what a breeze as to compared to the last time. Made it through Chili and two easy border crossings. Staying in Rio Gallegos at the Oviedo Hotel for $20.