Day 164, Friday the 13
th
December 2013, 51km
This morning I made the final 25km trek to Tierra del Fuego National Park and have reached the true End of the World. This was a super joyous occasion to have reached this point and have my dream come true. I was finally standing here with my heart pounding and with emotions that did bring tears of joy and sadness all at the same time.
During that last 15km stretch going into the park and taking it easy on the sandy roads gave me some time to reflect a bit and kind of set me up for this event, because
I
have seen so much beauty during this trip that it has made my cup run over many times, the people I have encountered have astounded me with help and generosity far beyond anything I could

have ever imagined, the many roads of euphoric delight and those of disaster along with that the many faces of those that did catch a piece of my heart that I will never forget, this is truly a dream come true.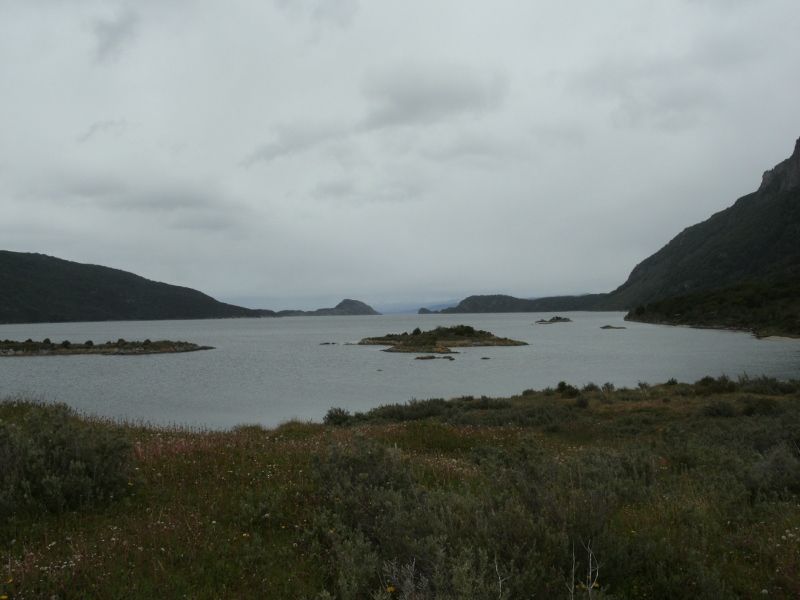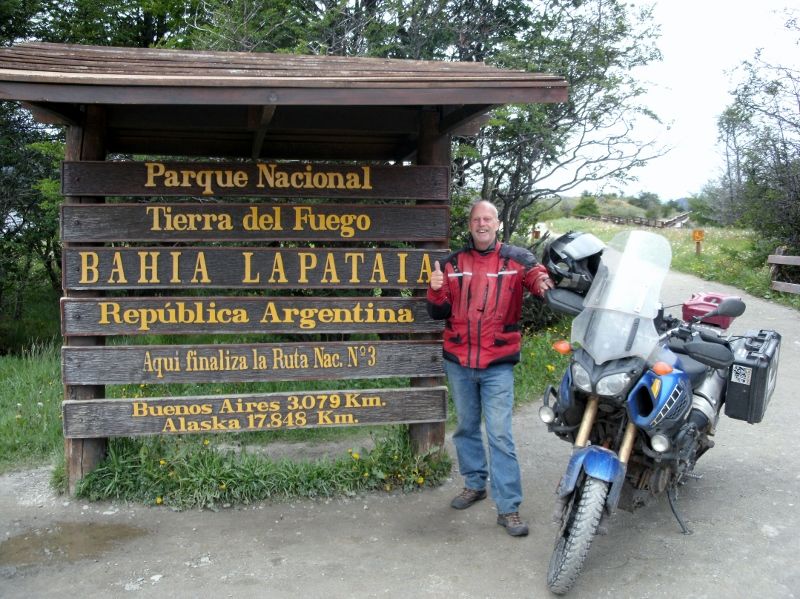 The one and only sign at the end of Ruta 3, Terre del Fuego.