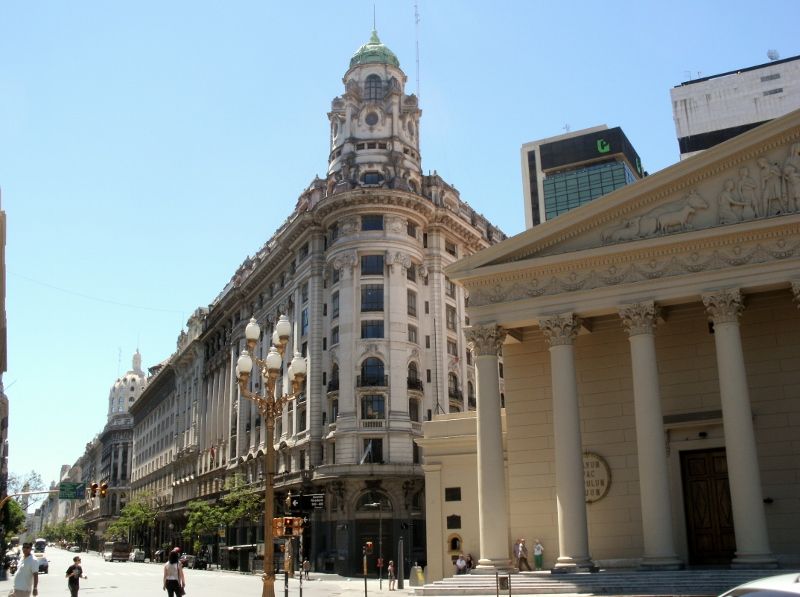 Lazy Sunday walking the markets that go on forever, taking in coffee, beer, ice cream breaks and having a juicy steak dinner, man this is hard. Buenos Aires is just so very European, can't believe I'm not walking some streets back in Amsterdam or Paris.
Forgot to put my SD memory card in the camera, so it gave me only one shot on internal, so here it is, will get more, next time.
Day 174, Dec 23, 2013, 42km
Headed to Navicon and found out that they will only work with Sandra from DakarMotors when it comes to Motorcycles, because Sandra gives them all the work they want you to go to them first.
Apparently they have a mutual agreement and they would not bend from this. So headed to DakarMotors and paid $100 for there involvement to arrange with Navicon when the bike could be dropped off. With all the Holidays and Aduana only working short hours I have to wait till Friday before my bike will be packaged and customs cleared. Then on Monday they will let me know how much the shipping will cost and I will need to pay this at Navicon, anyway welcome to the merry-go-round.
Something you should know about shipping is the dimensional weight.
The dimensional weight of a shipment is a calculation that reflects its density. Dimensional weight is calculated by multiplying the length x height x width and dividing by 166 lb (if multiplied in inches) or by 6,000 kg (if multiplied in centimeters).
"Size counts" formula in common use:
Length x Width x Height in cm. divided by 6 = weight in KG.
Example. 225 x 100 x 115 = 2587.5 cm3 divided by 6 = 431kg
Weight times KG price gives you the airline shipping charge.
Hope this helps some of you still out there.
Was able to book a flight for myself on December 31, New Years Eve to Toronto, leaving 8 am to Bogota and then to Toronto arriving 9:40 pm, this will be the Champagne flight I guess.
Have another week to hang around here and see all the sites; just don't know how much of this I can take.