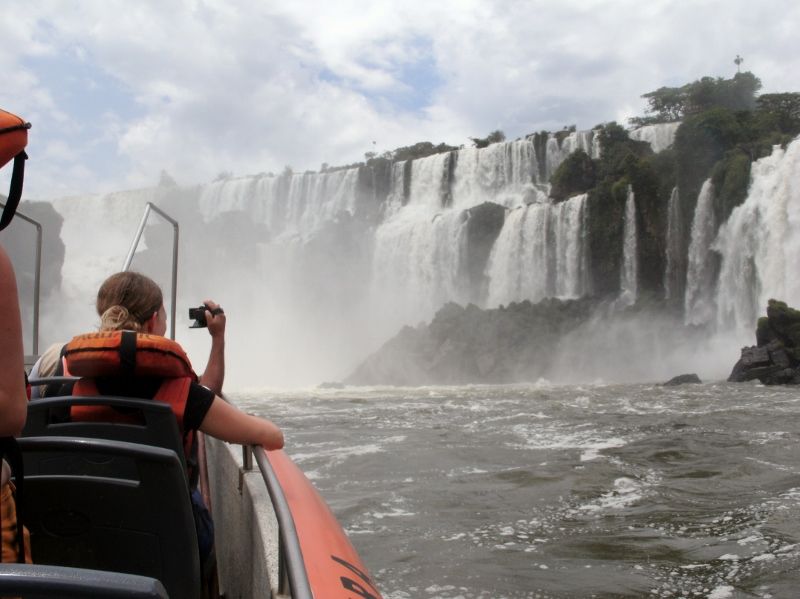 Iguazu Falls is amazing, with so much water coming down over such a vast expanse in an unbelievably beautiful tropical environment does take your breath away. Today was mostly sunny and 32c, so I walked all the trails and did the Jet Boat into the falls, just this alone was an absolutely amazing experience and will be remembered forever.
Just before you go into the falls they let you take a few pictures and then advise to put the camera and anything you want to keep dry into the dry bag and hang on.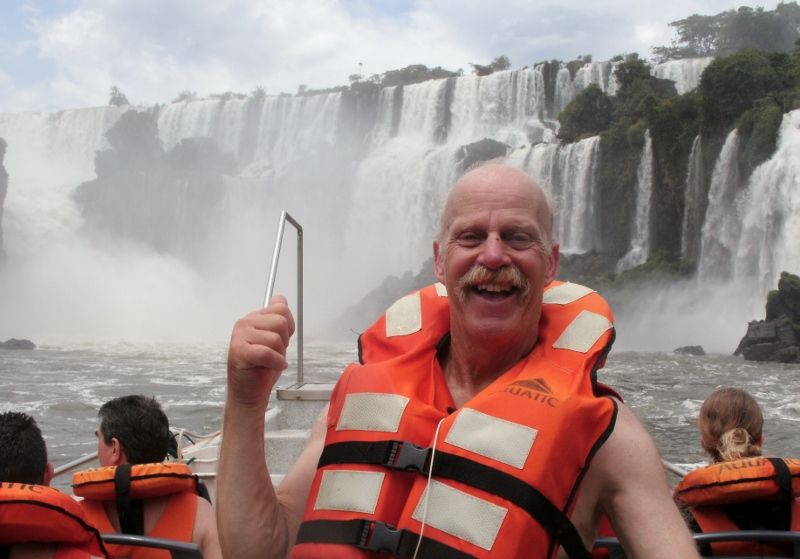 Me just before I got soaked, and holy crapeola did we get wet, they take you twice into Salto San Martin and then head towards del Diablo and into Salto Dos Mosqueteros twice just to make sure your not dry anymore.
Wanted to try the new Camera on video mode and did make this of the Jet Boat and the Falls: